This week I've had retro TV on the brain, thanks to two things in particular: Disney's new show WandaVision, and the quirky-fun Fall 2021 fashion show, Coach Forever Season Two. I find it fascinating that entities as different as Marvel Studios and Coach Leatherware captured the same sort of zeitgeist at the same time, with retro television projects that feel somehow fresh and thoroughly nostalgic at the same time.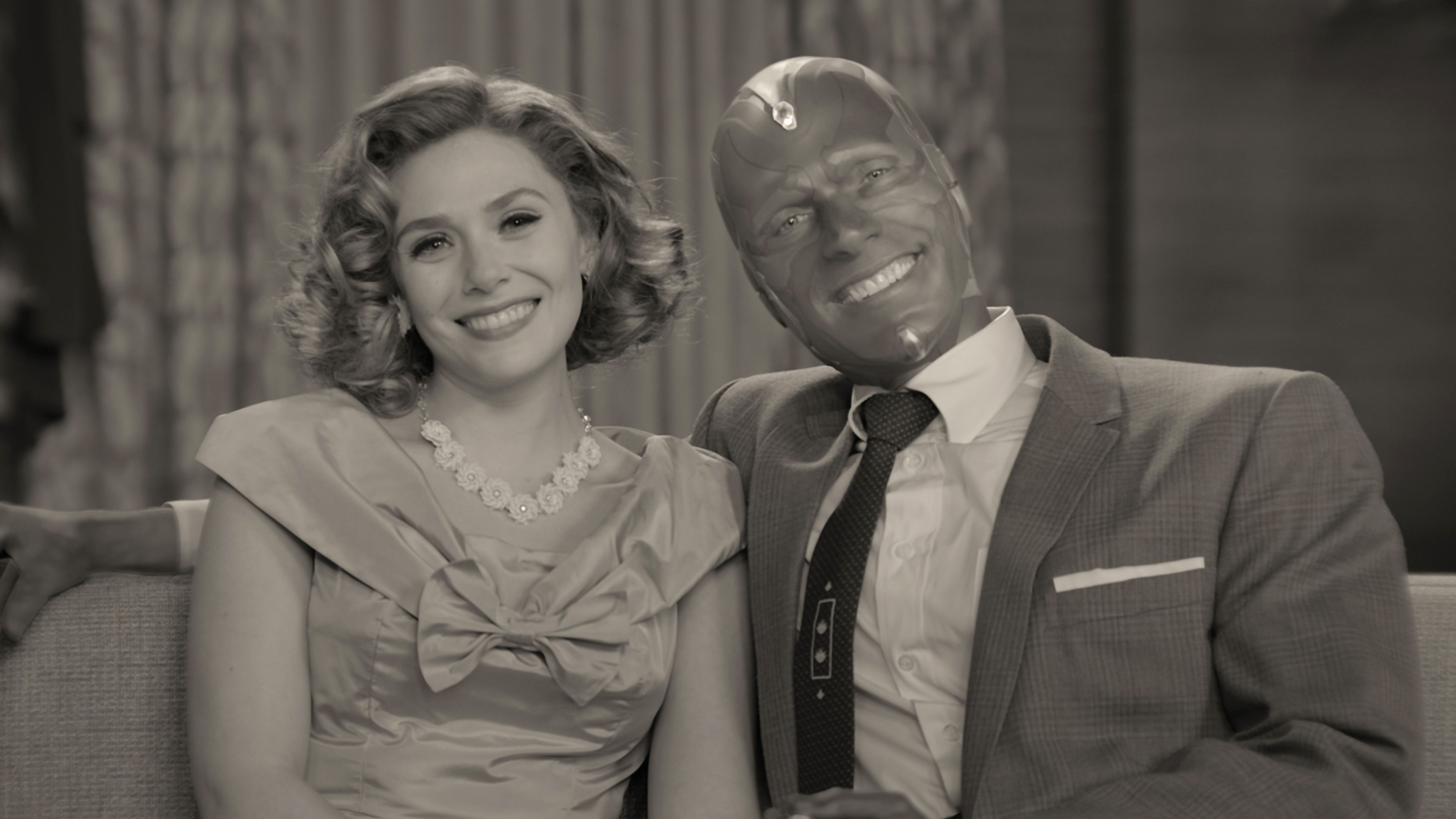 WandaVision, if you haven't watched it (yet?), is a Marvel series about Avengers Scarlet Witch/Wanda Maximoff and Vision living a perfect suburban life in Westview, NJ. It picks up directly after the events of the movie Avengers: Endgame. Each episode features sitcom conventions of a different decade, mimicking shows like I Love Lucy, Bewitched, and Full House to fantastic effect. The sense of familiarity and nostalgia make for a clever, intriguing way to explore fresh storytelling, and to provide a foil for the growing sense of unease that things are not quite what they seem.
Coach, under the stewardship of Stuart Vevers, has run with similar themes of retro nostalgia with their 2021 collection. Continuing the "Coach Forever" theme from Spring/Summer 2021, their CoachTV presentation of the Fall 2021 collection, "Coach Forever Season Two," combines a quirky fashion show presentation of video vignettes with old-school home shopping channel-style segments, music videos, and TV show bits in a fun and fresh way. "Shaft" reference? Check! Early aughts teen movie riff? Check! Beautiful clothes and handbags? Check check check! It felt like a complete world despite being less than 12 minutes of content, with a cohesive design story and an aesthetic that felt deeply heritage Coach with a twist. Juergen Teller and Stuart Vevers are again a great match here.
So what do these similar-but-different evocations of retro nostalgia tell us? With the uncertainties of the past year still looming large, creating something fresh that also has a reassuring familiarity is a brilliant way to go. People crave security in times of uncertainty. Fashion and TV are not only indulgences, but also highly evocative cultural touchstones, so what better way to tie it all together? Wanda and Vision's sartorial choices tell us everything we need to know in an instant about the era of each episode. We feel a deep sense of familiarity watching their banter and mannerisms, even though we are watching something brand new. We want new ways to escape, but we also want comfort, and WandaVision manages to deliver exactly that. And Vevers, with his deliberate use of designs and motifs from not only decades of Coach archives, but his own collections from the past few years, is deftly and boldly addressing our current moment without saying a word. People are buying less right now, and that's okay! Pull out your sweater from three, four, six years ago and enjoy it! Wear vintage and look fab! His aesthetic for the collection is both comfortingly retro and of-the-next-moment, and he shows us how to do it, too. Not only that, but he encourages us to have fun with our clothes, which is oh-so-welcome in an industry that sometimes takes itself a touch too seriously. I think we can all use a bit of comfort and fun these days, no?
Bonus: What every WandaVision theme song has in common — so fascinating!