Thanks to COVID-19 and perpetual working-from-home-in-sweats days, it's been a hot minute since we talked about, well, wearing real clothes. Nordstrom Rack is having their Clear the Rack sale this weekend, though, so I decided perhaps enough was enough. (Not a sponsored post, I just love a deal.) Here are a few excellently-priced pieces to get the ideas flowing if you, too, think maybe real clothes on occasion might be a fun change of pace. I'm not talking about too high a bar — just some easy pieces that might be a tiny step up from a sweatshirt. And if you decide to wear any or all of these with sweatpants? Zero judgement here! Lunar New Year or Valentine's Day make fine excuses reasons to treat yourself.
This sweet short-sleeved sweater looks as easy as a tee, but with just a little something extra. I went with the "marled oreo" grey, but this oatmeal-ish olive is just as cute.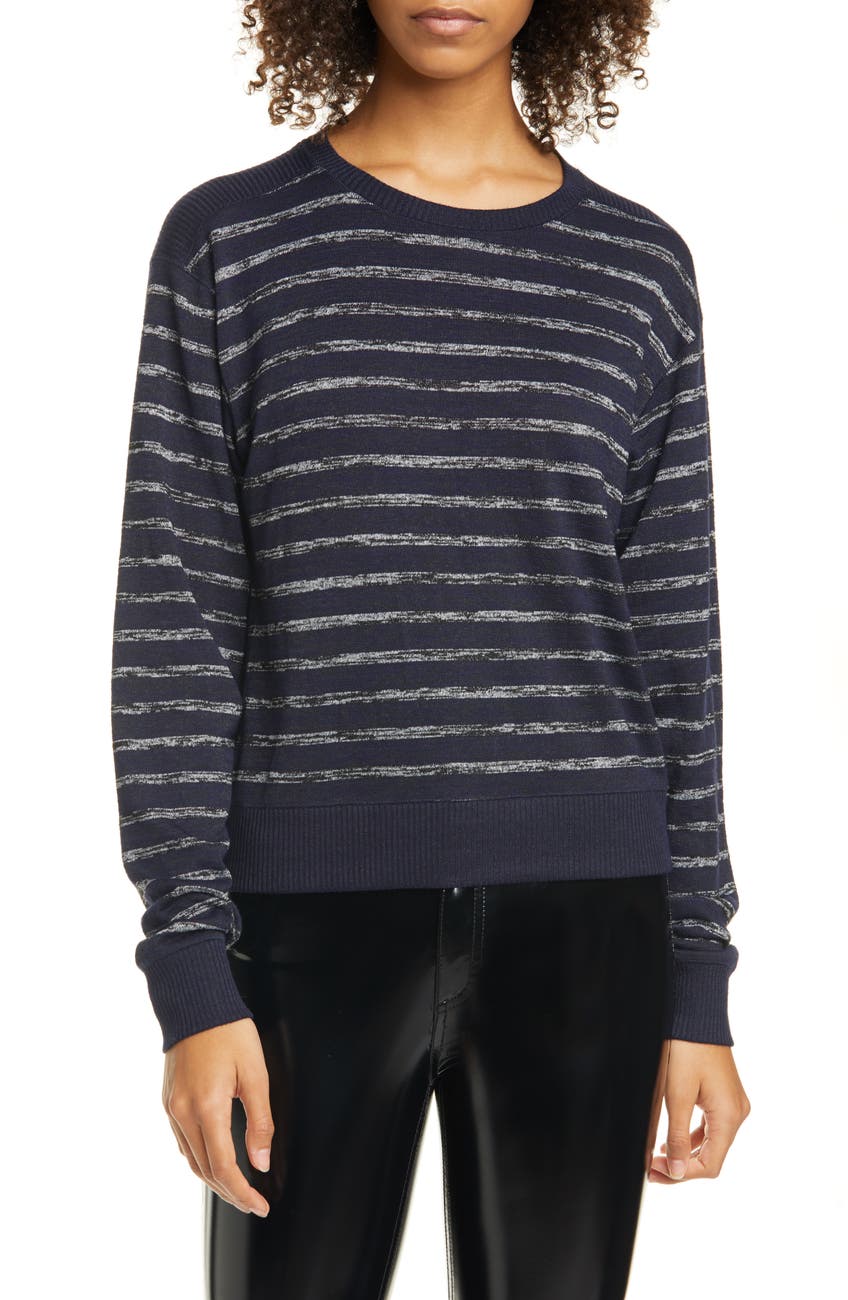 Also super easy: this striped crewneck sweater has a classic shape, and the heathered stripes give just enough visual interest. Also, stripes, so I had to!
For a nice little Valentine for yourself, you could definitely do worse than this ridiculously well-priced diamond eternity band. It would be lovey balanced out with a chunky, slightly tough-girl curb chain bracelet like this one.
I've been dying over these ultra-cool loafers by Freda Salvador for ages, so imagine my delight at finding them on sale! Slip on and go, but you know, in a stylish look-how-I-great-I-look-with-zero real effort kind of way.